A Message from our MCRA President
ONE
Recently I was reminded of a story that is too often forgotten by most.  It's about a small boy on the beach.  He is all alone walking along the shoreline picking up one starfish at a time out of the hundreds that have washed up on the shore and throwing it back into the ocean.  He does this for hours.  A man who has been watching him work finally comes up to the boy and asks, "Boy, why are you doing this work?  Don't you know it doesn't matter?"  The boy paused, looked at the man, threw another starfish in the ocean and said, "It mattered to that one."
All too often we see a situation as too big of a task or why does it even matter.  What can one person do; right?  Well, one person can change the world for somebody else.  If one person can do that, imagine what a group of people can do when they unite and stand strong for the good of the people.
Did you know that MCRA was created in 1966 when just 34 reporters volunteered to meet at the invitation of Chief Justice W.N. Ethridge, Jr., and Robert C. Khayat, Director of Continuing Education at the University of Mississippi School of Law.  The meeting was under the joint sponsorship of the Mississippi Trial Judges Conference, the University of Mississippi School of Law, and the National College of State Trial Judges.
Now in its 48th year, MCRA continues to work through the volunteerism of its working reporters.  Without that selfless dedication of time, creativity, and passion, Mississippi court reporters would not be where we are today.  We have come a long way, but the road is still long and full of bumps and potholes.  But just as the boy on the beach stayed positive, so must we.  We must stay involved, volunteer, work together, stay positive, and know that we are all in this amazing profession together.
Professionalism Measured by Excellence and Ethics.
— Sheila McKinney, BCR, CCR
MCRA President, 2014-2015
---
MCRA News
Updated on Wednesday, August 20, 2014
Published August 18, 2014 By 
NCRA
Beginning in 2015, NCRA will move away from the traditional brick-and-mortar testing sites and shift the RPR, RMR, CRR, CBC, and CCP skills tests to an online proctoring model using the advanced technologies of myRealtimeCoach and ProctorU.
Why the change?
NCRA heard the call of the membership. Among the requests were: 1) more testing opportunities each year, 2) instantaneous results, 3) the chance to pay for each test leg individually, and 4) more convenient testing. The shift to online testing allows for the fulfillment of these requests and more.
Benefits of this new format include:
Increased convenience – test when you're ready
Test from the comfort of your home or office
No distractions
Flexible scheduling – you will be able to take a test when you are ready, not just in May, August, and November as the current model dictates
Cost savings – no more travel, gas, hotel expenses to the closest testing site
Registration fees will now be priced per test leg, which will result in cost savings for most candidates
Get your license sooner for those CSR boards that use the RPR
Get your increase sooner for those employers who offer an increase/bonus with new credentials
Decreased anxiety – take the test in your own environment
Timeline
The skills tests will be administered at all current brick-and-mortar sites on November 1, 2014, and at select sites on May 2, 2015. From then on, all skills tests will be administered online via a live, professional proctor. Please visit the Certification Test Center at NCRA.org/testing for updates on the timeline. Read More
Updated on Tuesday, August 5, 2014

Representative David Green, the recipient of MCRA's "2004 Outstanding Legislator" award passed away on July 29, 2014.  Rep. Green was extremely instrumental in helping the official court reporters of Mississippi receive a pay increase in 2004, and for that we remain eternally grateful.  We extend our heart felt condolences and prayers to his family.
GLOSTER, Miss. (AP) – Former state Rep. David Green, who championed higher salaries for state employees in a 26-year career in the Mississippi House, has died after an extended illness. He was 62.
Officials with Marshall Funeral Home of Bude and with the House clerk's office said Green died Friday at his home in Gloster. The cause of death was not released but Green had suffered heart problems for many years.
Services are scheduled for 11 a.m. Thursday at St. Matthew Baptist Church in Garden City.
Green was known for folksy turns of phrase and for eloquent, heartfelt pleas for programs to help his constituents.
In announcing his retirement in 2005, Green said he'd been frustrated in his efforts to land economic-development projects for his mostly rural district.
"I'm tired of having to grab and just fight to death for small things. Sometimes, you just get to the point where you have to unhitch your wagon," Green, a Democrat, told the Associated Press.
He represented southwest Mississippi from a district that included all of Wilkinson County and parts of Adams and Pike counties.
As a member of the Appropriations Committee and chairman of the Fees and Salaries Committee, Green fought for pay raises for state employees. He also served as chairman of the County Affairs Committee.
He was succeeded in the House by Democrat Angela Cockerham.
Cockerham told the Enterprise-Journal (http://bit.ly/UzklgM ) when she went to Jackson, she found Green's reputation preceded her.
Read more: http://www.washingtontimes.com/news/2014/jul/29/former-lawmaker-green-dies-at-62/#ixzz39RgZJRCI
Follow us: @washtimes on Twitter
Updated on Friday, May 23, 2014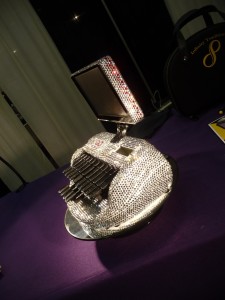 Our members came through once again!  
MCRA had two student members in desperate need of borrowing a writer to continue with their court reporting schooling; and with just one mass email sent out by MCRA to its members, two machines have been donated.  Proof once again that court reporters are truly awesome.
A huge THANK YOU to our generous members Cindy LaCour and Lucretia Smith!