A Message from our MCRA President
Members,
As you may know, the court reporting program at Hinds Community College has now closed. NCRA has recently instituted a groundbreaking new program called the A to Z Intro to Machine Shorthand Program that is gaining a lot of momentum across the country. This program is a FREE six-to-eight-week introductory program designed to introduce potential students to the art of learning steno and what it takes to successfully complete a court reporting program. It's basically a baseline introduction to court reporting where students will meet with a program facilitator one night/day a week for six to eight weeks. The students will be given a loaner steno machine (donated by NCRA) and are taught the basics of learning steno and writing on the machine. This is an amazing FREE opportunity for any potential court reporting students out there to get some hands-on training before actually making the commitment to enroll in an online training program.
Here's where you come in: We've already had several potential participants from various parts of the state (Jackson, Tupelo, and Hattiesburg) show interest in participating in this program, and we expect even more. Now what we need are experienced court reporters in these areas and across other parts of the state who are willing to donate a few hours of their time and talent to facilitate the six-to-eight-week program in their area. You can also team up with other reporters and facilitate a program together so that you don't have to worry about carrying the burden alone.
This informational video here fully explains how the program works, and here's a link to FAQs. Please take a few minutes to visit and watch it, and please share it with as many people as possible.
If you are willing to participate in this program by either being a facilitator or mentor, or if you can donate an old machine you're not using anymore, please contact our chairperson, Kati Vogt, at vogtkm@aol.com or our President, Danette Horne, danettehorne@yahoo.com as soon as possible. Participating in this program is a great way to give back to a profession that has given us so much, ensuring the future of court reporting in Mississippi.
Open Enrollment for our A to Z Program is now closed.  We will have Open Enrollment again in the coming months and will send out another email at that time.  Thank you so much for the overwhelming response.    
Professionalism Measured by Excellence and Ethics. 
— Danette Horne, CCR
MCRA President, 2017-2018
---
MCRA News
Updated on Wednesday, December 13, 2017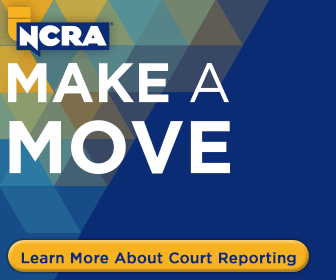 Updated on Wednesday, August 16, 2017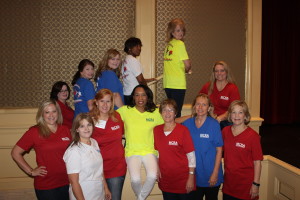 SAVE THE DATE – OCTOBER 27-28, 2017
We have been to Nationals and are all fired up for our Fall Convention. We are excited to have our convention on a Saturday this year with an awesome program, so make sure you come and join us!