This page is dedicated to our members and their immediate families. If you are an MCRA member and have an announcement regarding any births, court reporting class reunions, retirements, deaths, etc., that you would like to be kept In Our Thoughts, please forward the information to info@mscra.com. A photo may be added if in jpg format.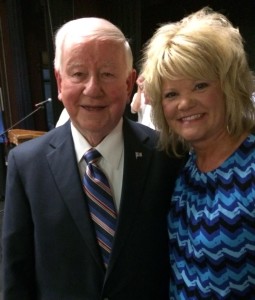 Our hearts and prayers are with Christy Littlejohn Adair and her family during this time.
From WTVA News:
NEW ALBANY, Miss. (WTVA) — Chancery Court Judge Talmadge Littlejohn has died.
Union County Coroner Pam Boman says Littlejohn, 80, was taken by ambulance because of a sudden illness to Baptist Hospital – Union County Monday night. He died in the emergency room around 11 p.m. of an apparent heart attack.
Littlejohn was serving his fourth term as Chancery Court judge. He had also served two terms as the District Attorney in Third Circuit Court District.  Littlejohn has also been a municipal judge in New Albany and served as the city of New Albany's attorney for a time. He garnered national attention in 2010 after ordering attorney Danny Lampley jailed for failing to say the Pledge of Allegiance in court.
Funeral arrangements are incomplete.
We will have more on Judge Littlejohn's passing tonight on WTVA News.
Wednesday, December 17, 2014 — Denise Moore, who is the official reporter for Judge Gaston Hewes down in Gulfport, had a stroke on Monday.  She is in the hospital in Gulfport.  She has a brain bleed and they are going to do surgery.  We are not sure of the prognosis yet, but we wanted to let our association members know so you may keep her in your thoughts and prayers.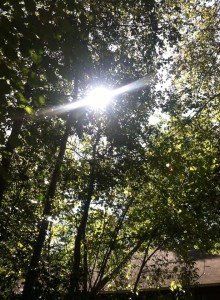 Our deepest thoughts and prayers go out to our beloved Past-President and friend Due McKinion and her family.
Due's older brother, Ricky, passed away yesterday at the tender age of 54.  A special graveside service will be held Monday, October 27th, 2014, at 1:00 p.m. at the Pelahatchie Cemetery.  Services are through Wolf Funeral Home.
Due stated, "Rick was my light, my protector. He sees after me from a better place now."
We love you, Due, and will be praying for you.
Isaiah 41:10 — Fear not, for I am with you; be not dismayed, for I am your God; I will strengthen you, I will help you, I will uphold you with my righteous right hand.