MCRA News
Updated on Tuesday, July 18, 2017

THE KAY FERGUSON AWARD
Volunteer service is sometimes a thankless job.  For the second time in its 50-year history, MCRA has established an award that will be presented to an outstanding MCRA member who has demonstrated unwavering loyalty to this association and profession, demonstrated outstanding leadership, dedication, service, and commitment to MCRA, and for tackling the challenges in the court reporting profession thus allowing court reporters of Mississippi the opportunity to shine and prosper.
The Kay Ferguson Award is in honor of the Late Kay Ferguson who was instrumental in the development and growth of MCRA as well as other areas of Mississippi Court Reporting. Read More
Updated on Saturday, February 13, 2016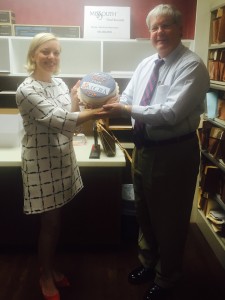 …Rick Barry!
Congratulations to Rick Barry of Meridian, Elected President-Elect of The Mississippi Bar.  Rick's term as President-Elect will begin at the conclusion of the 2016 Annual Meeting held in July.
Photo:  MCRA President Melinda Bowers presents MBA President-Elect Rick Barry with a cake.
Updated on Thursday, September 3, 2015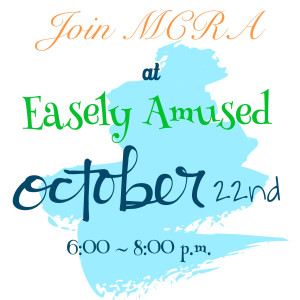 Join MCRA at Easely Amused for an abstract painting of our steno keyboard Thursday, October 22nd, 2015, 6:00 p.m. to 8:00 p.m. The class accommodates 40 artists; so reserve your spot ASAP, as we're sure these seats will go fast. Once we have 40, we'll start a waiting list to fill any cancellations. Your spot is secure once we receive your $40 class fee.
The fastest method to reserve your spot is through our online store here –> mscra.com/store/. Once there, click on "general payment" and pay $40.
*** Bring your wine; we'll have the cheese and grapes! ***
For Ridgeland location, please visit easelyamused.com or MCRA's Upcoming Events section on our home page.
MCRA looks forward to seeing you there!