Ethics First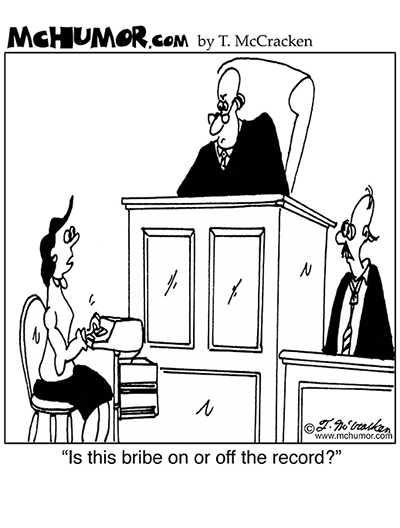 What you don't know might hurt your case and your bottom line, and it's no laughing matter.
DID YOU KNOW – that incentives, gifts, and rebate programs are being offered by court reporting firms to influence the hiring decision?
DID YOU KNOW – that reporting firms who give valuable gifts are not following the National Court Reporters Association's Code of Professional Ethics, which states any gift, incentive, reward, or anythig of value is not to exceed $100 in the aggregate per recipient per year based on fair market value?
DID YOU KNOW – that these gifts may not only affect the price you pay, but also the cost that opposing counsel pays for their transcript?
DID YOU KNOW – that the amount of these gifts may be considered by the IRS to be revenue to you and create a taxable event to the recipient, whether it be a lawyer, legal assistant, or any other employee of the firm?
DID YOU KNOW – that a reporter of deposition firm who gives gifts to a law firm that exceed $600 would be required to provide an IRS information return to that recipient law firm?
Protect yourself and your client. Hire a court reporter based on skill and experience, and one who puts ethics first.
---
MCRA is a registered and proud supporter of Ethics First