This page is dedicated to our members and their immediate families. If you are an MCRA member and have an announcement regarding any births, court reporting class reunions, retirements, deaths, etc., that you would like to be kept In Our Thoughts, please forward the information to info@mscra.com. A photo may be added if in jpg format.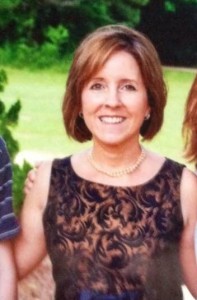 Please join in praying for our long-time MCRA member Julie Phillips as she battles cancer.  Julie has been a court reporter for 35 years in the 11th Circuit Court in Mississippi.  During those years she has also mentored many, many court reporters, including several of those who moved up to be the presidents of our association.
She is a faithful Christian, remarkable mother, amazing court reporter, true friend, and we love her so much.
If you'd like to send her an uplifting message, please write to Julie Phillips, 1308 Park Center Drive, Clarksdale, MS 38614.  In lieu of a love offering, feel free to make a contribution to your favorite charity in her honor.
It is with deepest sympathy that we announce the passing of Harold Kesler, father of Mississippi Court Reporter Phyllis McLarty.
Harold Kesler, 70, died March 1, 2016, at Baptist Oxford in Oxford, MS.  Services will be at 2:00 p.m. Friday, March 4, 2016, at Holly Springs Funeral Home.  Burial will follow in Abbeville Cemetery in Abbeville, MS.  Holly Springs Funeral Home is in charge of arrangements.  Visitation will be today, March 3, 2016, from 5:00 p.m. to 8:00 p.m. at the funeral home.
Holly Springs Funeral Home
1160 Highway 311
Holly Springs, MS 38635
662-252-1161

With Great Sorrow
Our thoughts and prayers are with Circuit Court Reporter Rita Brown in the loss of her husband, Bob Brown.  We are here to support you in your grieving process.
With sincere sympathy,
Your MCRA Family